Hey everyone,
Not quite sure how to categorize this, so feel free to move it anywhere you like.
I stumbled across a 'top answer' in a google search result today showing a StackExchange community: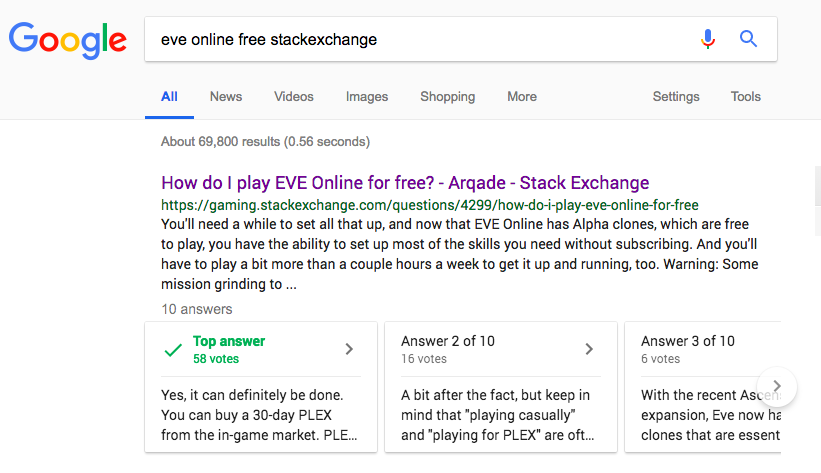 Any idea how they're doing this? Or whether it's also possible for Discourse communities to appear in top answers in any competitive way?
This isn't my expertise, so feel free to talk to me like I'm 5 when you respond to this