I successfully changed domain name by following the detailed instructions on the forum. (thanks

)
However, when I log in to WordPress, even though I already I changed the domain set in the WP-Discourse settings, and it says connected but the existing/old post are still showing the forum post address using the old domain.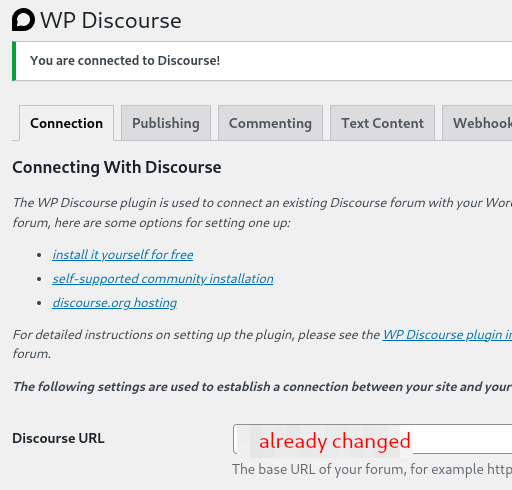 How/where can I update old posts to use the new domain name?
Note: If I click "Update Discourse topic" and resave the post, then the URL is updated correctly for the existing post. However, I would like not to have to manually re-save 100+ posts. Hopefully, there's an easier way?
thanks